Each year, the Relay for Life raises money for the American Cancer Society. Leading up to the actual event, teams raise money through various activities.
This cause is very close to my heart, because several years ago, I lost my father to cancer. He was only 59 years old.
I'm not a research scientist, or a doctor, but I try to do my part, which is to help in fundraising. In my effort to help raise money for the ACS, two years ago I started offering my artistic abilities. I'm not the greatest artist in the world, but I do okay, and I've been able to use my talents to help out.
What I do is take one of the standard Relay for Life feet:
... and, for an additional donation, I turn it over and draw something on the back of it: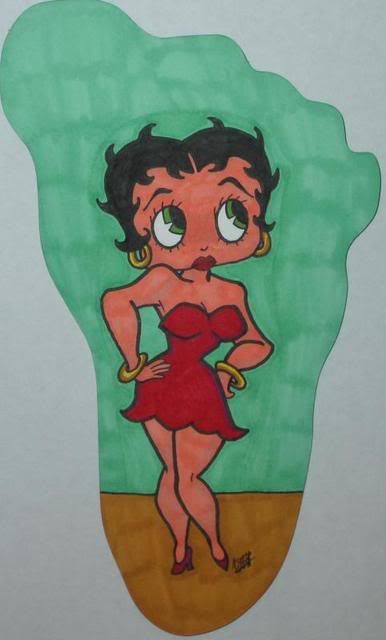 Last year, for the first time (and kinda on a whim), I offered a few of the feet that I had drawn here online.

I was humbled and awed at the generosity of my online friends, and thought I'd do it again this year.

I also offered the opportunity to enter a drawing to win a single character commission on a comic backing board. The winner is now posted, and thank you all for your support!!!