So I'm selling a bunch of stuff, and thought I'd put the Lantern Stuff up here. If you're interested in seeing any of the other stuff, check out
the thread on the SCF.
Larfleeze Costume- $135
Fully painted latex mask, Orange Lantern bodysuit, lightup resin Orange Lantern Ring, and latex hands. Selling as a package, I don't want to break it up.
The mask fits up to about a 23" head. The suit would fit someone up to about 5'10, 145 lbs. The body is fine, it's just the arms (specifically the bracers) that are a bit snug, but that's while trying to wear the bulky latex hands underneath. Suit has reflective vinyl shoulder emblems, and raised ribbing for the emblem. I do have quite a bit of extra material for this (Orange, black, silver), more than happy to send it along if you would like. The ring is one of Shane's (Shane9mm), made of transparent orange resin, and lights up with an LED. I snipped the back to get it over the latex hand's finger, but could easily be glued back together. The hands are latex monster hands I picked up on Amazon. They look great, but they are warm and I've had trouble making paint jobs last more than one use. I'd recommend painting your hands and adding claw nails, but I'll include them here as well. (Unfortunately, my power battery has died, but I can direct you to several different people who could make you beautiful ones).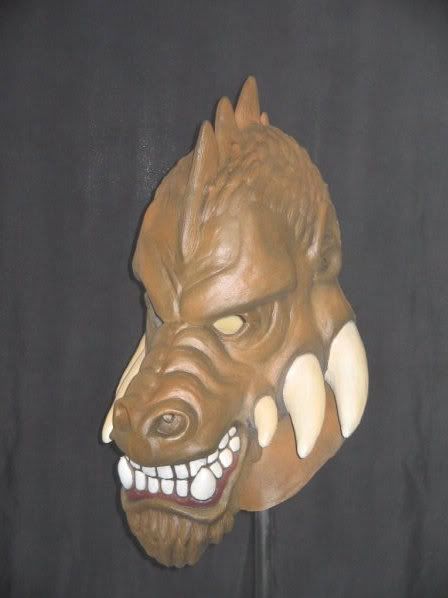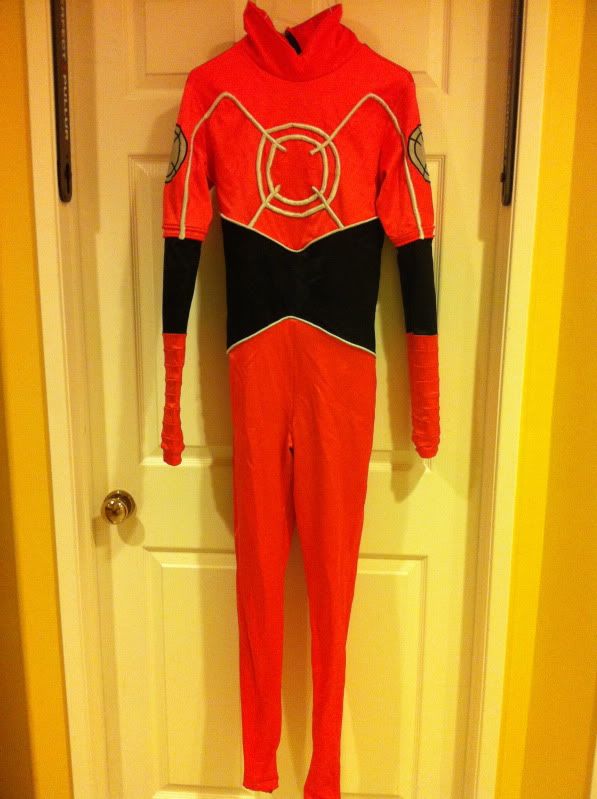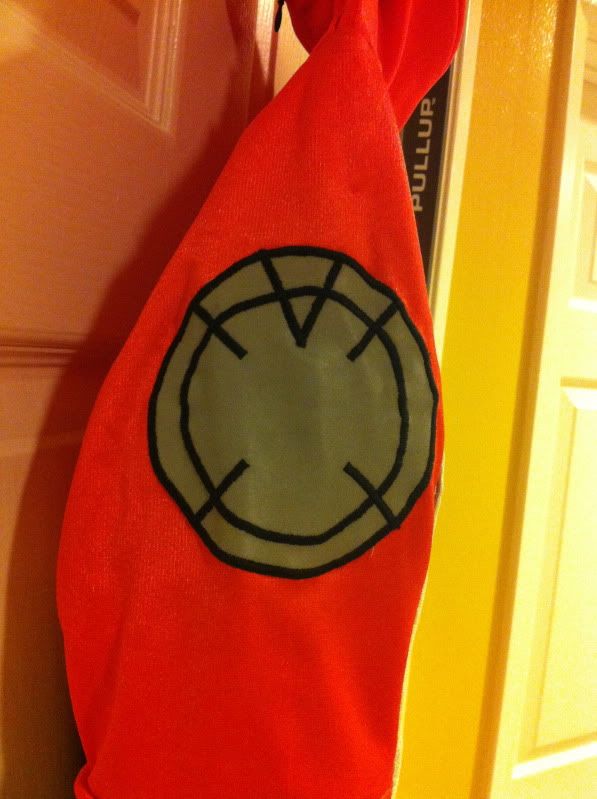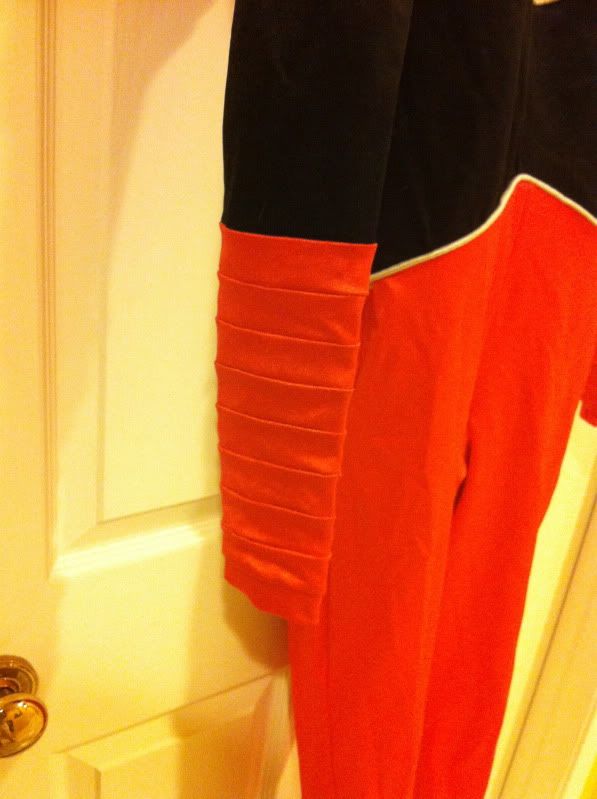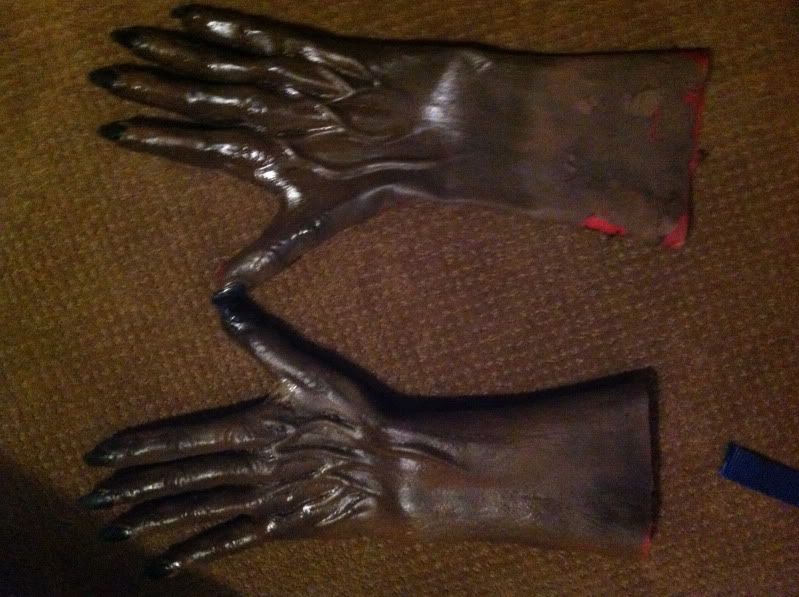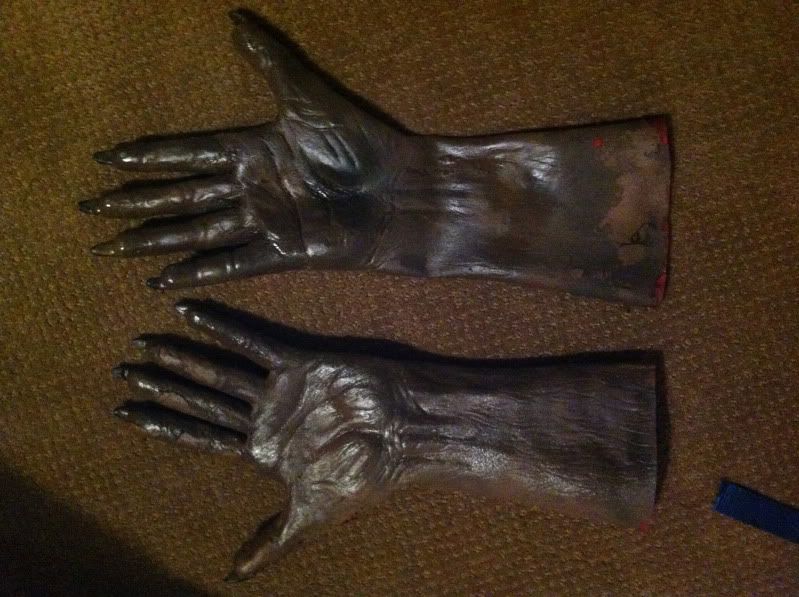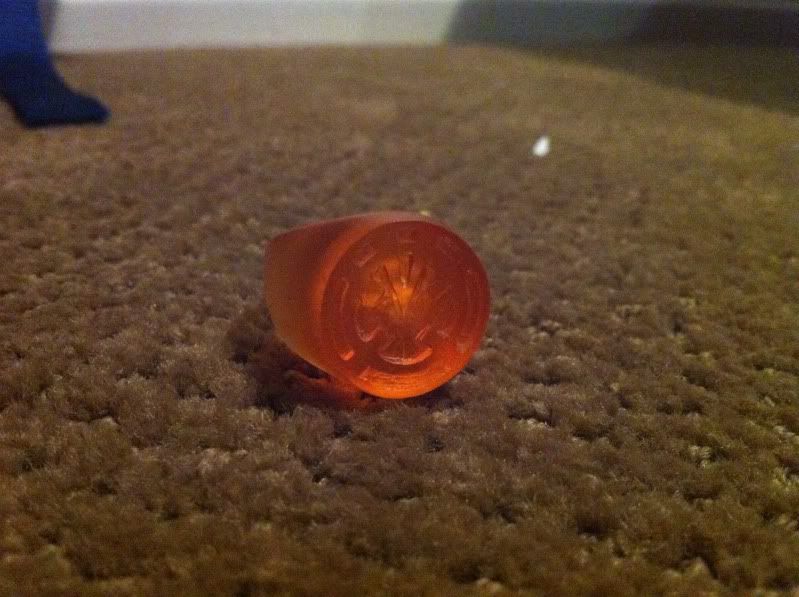 Metal (Silver?) Green Lantern Ring- Asking $20 +S/H