Hi, everyone. I have already posted a bunch of stuff throughout the site, but I know I am suupposed to introduce myself here, and will do so now. We live in the Western Chicago suburbs -- I work in downtown Chicago. I met a bunch of you at Dragon*con '09 through my son (William) who was among the Lanterns there. I made the Guy Gardner-inspired costrume he wore at the Con.
I am a HUGE superhero fan from a very long time ago, as well as a lifelong diehard costumer (hanging in my basement are full costumes/uniforms of Batman, TNG Starfleet, Klingon, some Star Wars outfits, as well as many others). I am also a historical military reenactor (also hanging are clothing/uniforms from American Civil War, American Indian War era, World War II, and Pirate, to name a few).
Speaking of lifelong costuming experience, here is a photo of me from 1978, wearing the Stormtrooper costume that I built that year from scratch: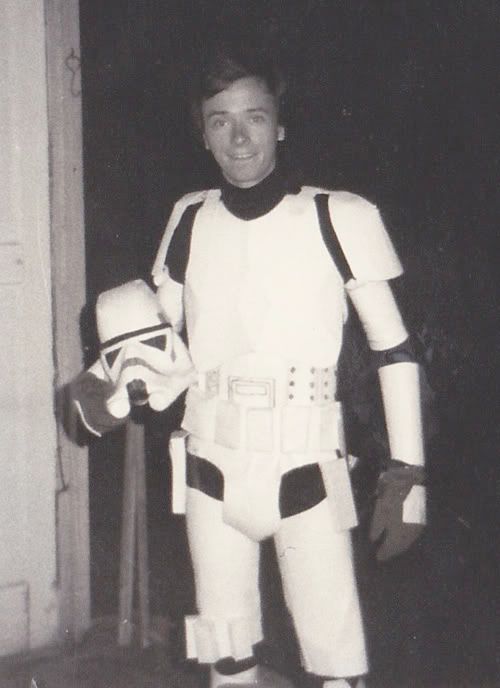 And here is a much more recent shot of me, wearing my Klingon uniform: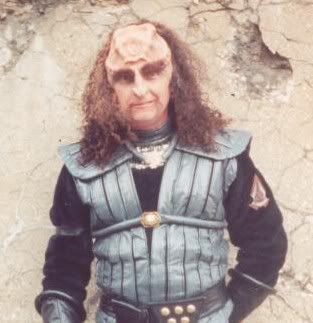 Er, what else is there to say?
Anyway, you probably know I have already had a lot to share, and will continue to post things I feel I can bring to the group. Great to be amongst you!