I was unsure whether to post this in "Toys and Collectibles" or here in "Fan Art." Actually, there should be an appopriate topic under "Toys and Collectibles" considering the new 8" action figures being released, which are of the 1970s retro "Mego" style... A
Sinestro
figure is already on its way to me.
Anyway, the series includes a
Green Lantern
(Hal Jordan) figure. I purchased one of these and then was struck by inspiration and went back out yesterday to pick up a second one. It only took me a couple hours to create a scale-size uniform. Actually, I made two -- ironically, the first one was too small. Here is a photo of the preliminary results --
A couple more hours, and I have something to show. I still need to retouch the hands, mask and a few other things, but this represents one evening's work and a quick replication (this morning) of a staff...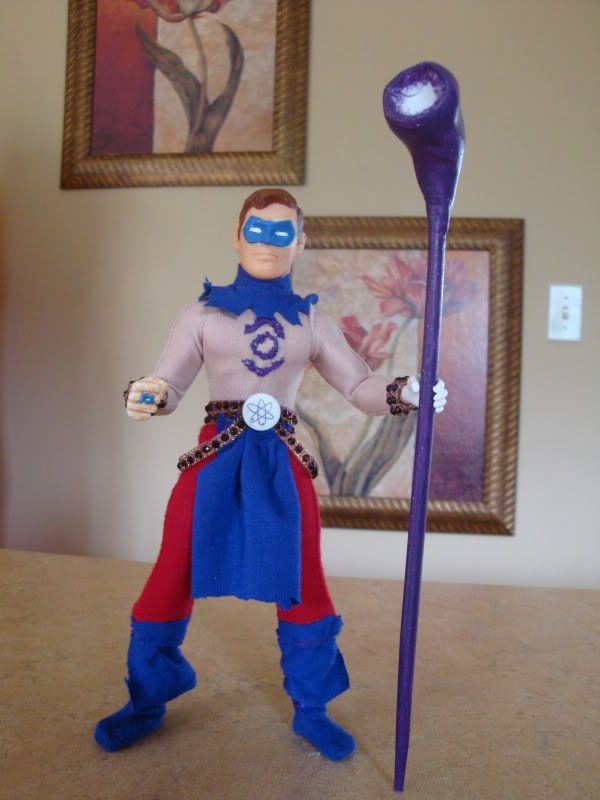 And, a much more interesting photo -